The method is very easy and simple and you can easily implement this just by following the simple steps that we had discussed below and don't worry if you don't know about ios settings and all that as the guide id so simple that even a nontechnical person can implement this. So follow up the below steps to proceed.

Steps to Share Your iCloud Photos with Non-Apple User:1. Our first step will be to create a shareable album that you can directly share with others to access all the photos in that album and you can make any of the album of your choice and give it any of your desired name.
2. Now you can put the photos on the album that you want to share with other.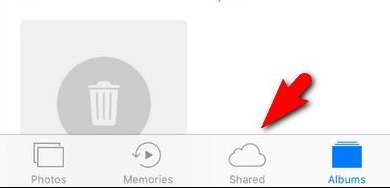 Share Your iCloud Photos with Non-Apple User

3. Now simply tap on the album and their select people and you will see all the default setting for that album there. And now it's time to change it as by these default setting your icloud is not going to allow you to share to the non-ios device.
Share Your iCloud Photos with Non-Apple User

4. Now there you will find the option "Public website" by default it will be turned off and you just need to turn it on. As this public wifi is the public shareable cloud storage that you can directly share
Share Your iCloud Photos with Non-Apple User

5As soon as you enable the button you will see "Share link" option there and that will gonna provide you the link that you can share with other, you just need to click on this button and then the link will appear there that you can copy.
Share Your iCloud Photos with Non-Apple User

6. Now it's time to share and you can directly share the link to anyone and he/she will see the slideshow of the images when they click on that link.



#2 Method: Using Google Photos


This is the another cool way to share your images with others you can directly install this app from app store and then you can simply browse your photos in the app. And it has the by default feature of sharing photos. And using that you can access the photos over cross-platform that is on your iPhone, Android and even on your desktop too. As all the things will be linked with the Google cloud storage that can easily access over other devices.
First of all Open the Google Photos app.
And then simply tap the photo, album, or movie to share.
Then simply tap on Share.
Now you just need to enter or select a name, phone number, or email address to whom you want to share that photo album publically.
Share Your iCloud Photos with Non-Apple User
You are done and good to go. leave us a comment in case you want to contribute this post. thank you