The method is quite simple and easy and you just need to use developers setting to enable this feature in your device as it is pre built on Android devices and you can activate it there. So follow the below steps to proceed.
Steps to Get OnePlus 5-Like Reading Mode on Any Android Device:
#1 First of all, we have to enable the Developers option in the Android device before proceeding further in the method. The reason is that the Reading Mode feature is subtly available inside those options only but with some different name. Basically, you could say that the feature was available in Android from previous versions only but it was salient hidden inside the developer's options.
#2 To enable the Developers option that is generally not available directly, go to the Android Settings and find the About Phone settings from there. Mostly it is present at the bottom of the settings screen. So after finding this option click on it and you will reach the another screen. The appearing screen will also consist of few options, Build Number will be the one among these. Read it carefully, you require to tap simultaneously 7-8 times on this Build Number text which will unhide the Developers options.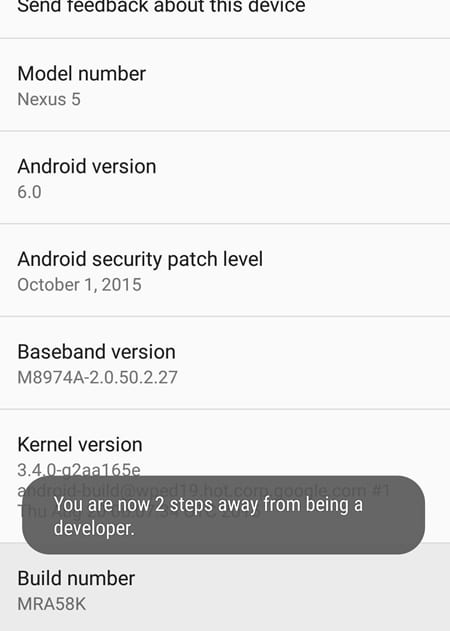 #3 After enabling the developer option to go inside it through tapping on it. Look for the Simulate color space settings inside it. Click it and then select the Monochromacy as your preference!
#4 Now your device screen will get the grayscale effect similar to that of Reading Mode on Oneplus 5. This function can be disabled by setting the Simulate color space preference to Disabled through the above settings only.
Although this option is easy enough it is not that convenient to work with because the enabling and disabling requires a lot of work. The fluency could be achieved by using the third party app like Twilight that introduces the similar screen effects like that of Reading Mode.
So this was the about the method by which any Android device can grasp the Reading Mode feature of Oneplus 5. As through this article, you might have got that the method can be easily implemented and any average user can perform out quickly. Although the method is easy enough but still if any user gets the issues related to it then we can help them solve it out. They just need to share their issues in the comments section below for that! Also, you can share your opinions regarding the article through the comments section.