So, if you are the Android user who wants to
install iOS on Android
and convert Android into iOS 8. We are not going to post system files configurations to reconstruct Android into iOS. I am simply crumbling to tell you the best apps, launchers to convert you smart Android into iOS.
#1 One Launcher
One Launcher is one of the easy-to-use launcher, The good part of this launcher is it doesn't make any heating issue with your Android smartphone, unlike other launchers. It doesn't come with the tag of iOS launcher but somehow it manages to look almost exactly like iOS.
Key Features:
Smooth scrolling

Delicate animations

Long touch on an icon let you edit icons

Short touch on an icon in editing mode displays individual customization menu

Overlap icons to make a folder

Drag down to search
#2 Flui Icon Pack
Unlike its name, it comes with some extraordinary icons which consist of more than 800 icons in its stores. The icons are somehow inspired by iOS that means it shares approximate same looking icons of iOS but it is redesigned to make them much more attractive than ever.
Key Features
Beautiful interface Material Design

850+ icons in HD (144×144/xxhdpi)

Constant Updates

Available Modules Xposed

Request icon tool

Available for Multiple Launchers
#3 iLauncher
iLauncher is smooth, beautiful and it has everything that requires for being a top class launcher. It will make you feel your phone has become different and you are actually having a brand new phone. It shares iOS-like home screen with many customization options. It doesn't cause any performance issue with your phone.
Key Features
Smooth scrolling

Delicate animations

Long touch on an icon let you edit icons

Short touch on an icon in editing mode displays individual customization menu

Overlap icons to make a folder

Drag down to search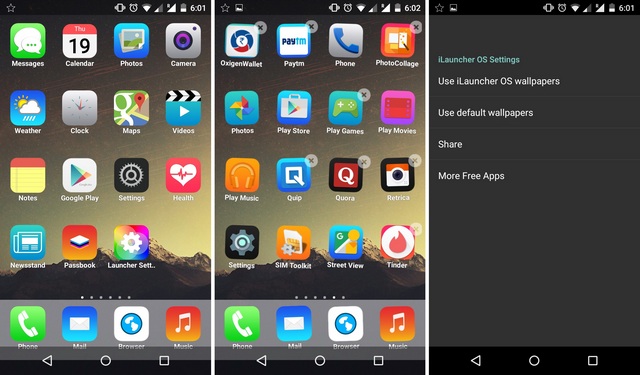 Launcher 8 pretty is not like another launcher out there who has lots of settings and interface, it comes with very limited features but one thing to highlight in this launcher is its iOS type home screen which will make you feel like operating an iPhone. Because of its limited features, it doesn't cause any problem to your phone performance
Key Features
Unlike other launchers which are loaded with lots a visual eye-candies and hardly use features, Launcher 8 Pro provides the essential function and keep it simple.

Launcher 8 Free provides the new and awesome HD wallpaper to decorate your Minecraft screen.

Easy to use, smooth operation. Buttery smooth Screen Transition and sliding Effects.

Simple, Clean UI. Launcher insists providing Clean, Simple Minimalist, Uncluttered user interface.
It is a new app and it will provide many gadgets if you install it on your Android smartphone. It comes with amazing built-in HD wallpapers which give an extraordinary colorful appearance that really put some WoW factor in your Android smartphone. As its name suggests, this is totally focused on iPhone so this provides the look of iPhone operating system. The settings are manageable and very easy to understand.
Key Features
Enable/disable custom status bar

Nice dancing icons

Built-in HD wallpapers including transparent wallpaper

Can set images from your phone's gallery as wallpapers

Consumes less memory and battery
#6 Messaging+ 7 Free
It is a flat style message app. Cool flat style UI. It is very simple to use. This is a messaging app which will make your messaging look like an iPhone. You can make your Android messaging look like iPhone by installing this app. This app lacks customization but it's free to all users.
Features:
Cool Flat style UI.

Custom bubble themes.

Support all emojis, send and receive emoji with your friend.

Custom font for conversation list, thread, popup message dialog.

Beautiful popup message dialog, support more pages popup dialog.
#7 Control Panel – Smart Toggle
Control Center contain commonly used switches of Android system and all installed apps, you could quickly toggle your switch and open your favorite apps with the control center. One of the best feature included in iOS is a smart toggle and you can get the feature in Android OS with this app.
Features:
Simple OS 9 flat design

Support Toggle for almost all apps features

Support Different background color(gray and black)

Support Real-time Battery info display

Support Real-time Storage info display

Support Real-time CPU info display in Pro version
#8 i Call screen Free + Dialer
Get a cool full-screen Caller ID, dialer screen as similar to iOS 9 in iPhone 6 and iPhone 6S, now in your Android smartphones. Download i Call screen Free + Dialer app and enjoy the i call screen and iPhone 6S calling features..!! Receive and give a call in a similar manner you do in an iPhone.
Features:
Replace the old calling screen with the True HD pictures of i call app.

Customize the theme as it suits you.

International Number Format available.

Very easy to understand user interface.
#9 OS8 Lock Screen
With OS8 Lock screen you can experience the iPhone 6 lock screen. You will get to see the exact look of iOS Lock screen like slide to unlock, edit slide text etc. Users will also get multiple iOS 8 HD wallpaper to choose from
Features:
Simulate the best iPhone6/iOS8 Lock screen;

Show Unread SMS/Missed Call counter on screen locker

Multiple iOS8 HD Wallpaper to choose, you can choose your own wallpaper from gallery too.

Set PIN with keypad lock to enhance screen lock security, block HOME/MENU/BACK key, no one can access your phone without a correct password.
#10 Apple Keyboard
The Apple Keyboard is a cool, fast, smart keyboard for Android smartphones. It's one of the best smart keyboards for Android for fast SMS, chat, text and email. You can even replace your stock keyboard with this one.
#11 GEAK Camera
GEAK Camera is here! Based on the OpenGL technology, GEAK Camera provides you with the powerful Real-time Filters. A clean and easy interface allow you to take gorgeous photos anywhere and anytime. This app lets you experience iOS filters on your Android device too!
Features:
9 beautiful real-time filters appear at the same time, allowing you to choose the best one for your photos at the same time.

GEAK Camera is less than 1MB in size, even smaller than a photo!

3 kinds of shooting modes are currently available: Camera, video, and square.

Record videos fluently and easily. You can also shoot photos while taking a video.
#Using Clean UI (All In One)
CleanUI provides the best flat-style system UIs for your Android devices. It provides not only the home screen (the launcher), but also the notification page, the lock screen, the control center, the contact and the dialer in flat-style.
Step 1. First of all, download and install Clean UI Launcher from Google Play Store and launch it.
Step 2. Once the launcher is activated, you will straighway see the iOS UI.
Step 3. Now search for the "Settings Hub" on your homescreen and open it and then select the option "Preferences". Here you need to set everything as per your wish.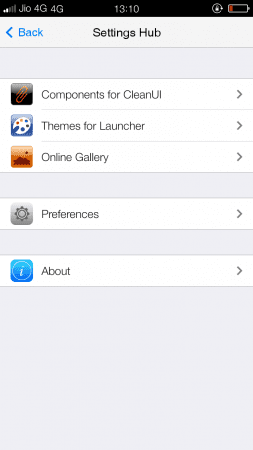 Step 4. Now go back, then select the option 'Components for CleanUI". Under this setting, you can optimize the look of your device and make it more like iOS.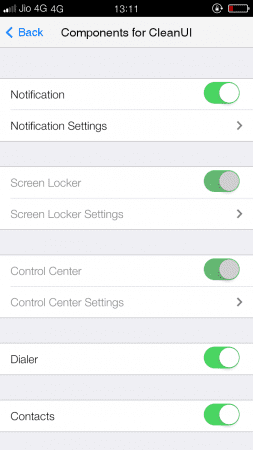 That's it, you are done! This is how you can use CleanUI to make your Android look like iPhone.
So above are the tips to How To Install iOS On Android. By using above-listed apps, you can transform your Android into an iOS operating device. I hope this helped you a lot. If you are facing any problem just comment it below.